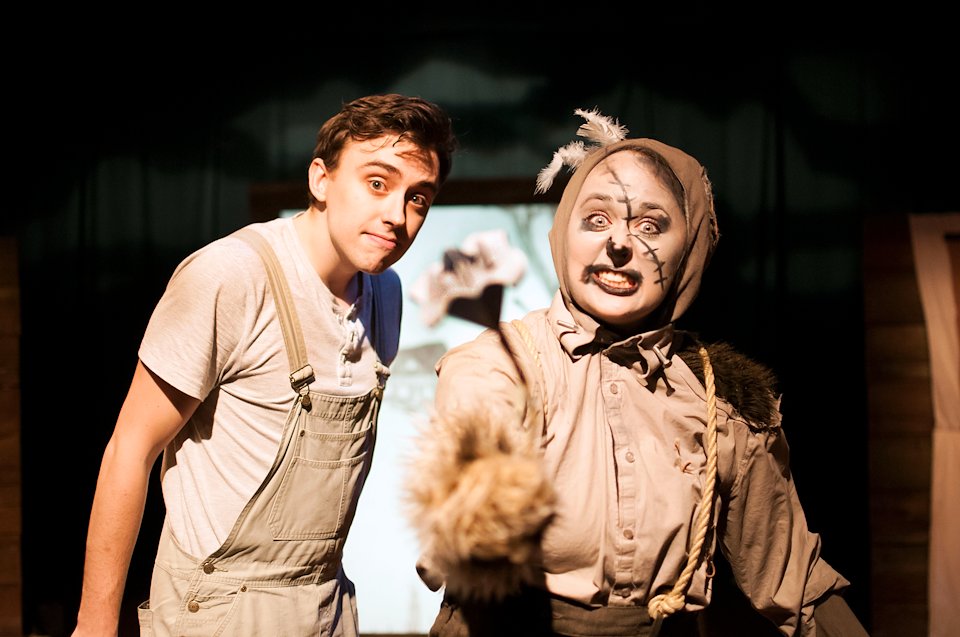 Aiden Flynn Reviews
REVIEWS:
Montreal Gazette
"A wordless winter poem from those who take minus 30 degrees for granted." – Pat Donnelly
HeadspacePress.com
"It's shows like this that remind me why I love theatre so much, and how the stories it shares with us connect us as humans. Run to see this." – Toula Drimonis
WINNER of Best English Theatre Production – Montreal Fringe 2014
Nominated for Mainline Creativity Award – Montreal Fringe 2014
Plank Magazine
"Clever, original, audacious, hugely inventive, skilfully sustained." – Malcolm Page
niftynotcool.com
You may like this show if: You like physical theatre, innovative storytelling, simple stories, or are interested in the slightly creepy.
★★★★ – Winnipeg Free Press
"finely stitched together by beguiling, offbeat humour, an inventive, low-tech style of presentation and resonant performances" – Kevin Prokosh
★★★★ – CBC Manitoba
"the actors are top calibre. Danielle Spilchen is excellent as the "Frankenstein's monster" child, delivering a performance as creepy as it is mesmerizing. As Aiden, Morgan Murray gives a nuanced performance as a boy who lovingly creates his monster with the utmost care, but then abandons him in child-like innocence, unaware of the fate that will befall his creation." – Rosie Fernandez
★★★★★ – The Torontoist
Although the death of a child is central to its plot, Aiden Flynn manages to be humorous, endearing, and at times, downright joyful. A completely wordless piece, it rides on the strength of solid acting, and the ingenious use of fabric flip-chart set pieces, projector screens, shadows, and a few simple props. Rather than beat us over the head with the sadness that accompanies loss, the play focuses on Aiden's passionate effort to replace his brother using a Frankenstein-like experiment. Though what results is an adorable hybrid of baby and puppy, monster stories have taught us that these things are not meant to last. Keep the tissues handy.
Staged in Toronto Blog
What a gem! What an absolute gem!
This simple and innocent take on the Frankenstein's Monster narrative is by turns heartwarming and touching. Beautifully told without words, and solely through music, movement, and shadow puppets, this show is the show that, for me, makes my Fringe!
Nathan Howe's direction keeps the pace and tone just right, and the original score by Howe and Derek Desroches provides a strong base to build a strong story of disappointment, filial love, loss, and acceptance.
Morgan Murray and Danielle Spilchen bring such a beautiful chemistry to the roles of creator and creation that you cannot help but fall in love with both of them. I left totally satisfied and moved by both the whimsy and completeness of the piece.
Recommendation: Top Recommendation. See this play! See it now!
Mooney On Theatre Review (Toronto)
"It won me over—this goofy, stylish and poignant show. See it!" – Istvan Dugalin
The Visitorium Review:
"Watching Aiden teach his oddball little brother to crawl, walk and dance are some of the most unforgettable moments I expect to ever see in a theatre. So simple, so real, and so powerful…this is a show that will touch your heart. Pardon if I'm gushing, but shows like this are kind of why I love theatre, you guys. The magic you always hope for." – Kevin Reid
Bloody Underrated Review (en francais):
"Dans un décor tout aussi adorable que ses personnages, cette pièce muette démontre beaucoup de créativité et prouve qu'il est possible de tout faire, même sans budget." – Maggie Sultan
FringeBUZZ from Montreal:
Wonderful Spirit!
Submitted by nathanielkent on 14 June 2014
This show was a lovely, whimsical and spirited production! Wonderful use of fabrics and props, shadow and light for puppetry and projection, and a sweet story ties it all together performed by two talented actors.
Heartache and Smiles
Submitted by Victoria Martinez on 17 June 2014
I've never cried so much at a play save when Othello kills Desdemona. Through a subtle interplay of shadows and pure-hearted performance, these two actors and their simple set pieces take you to a rural forest and introduce you to a sweet boy missing his brother. His mother is a spectre, a shadow, and unreachable. He's lonely.
It's really a funny play, a simple play, and a wordless one. Who needs em?